NRA Pistol Instructor Class, Friday & Saturday Aug 24 & 25 9 A.M.
August 24, 2018 @ 9:00 am

-

August 25, 2018 @ 5:00 pm

$299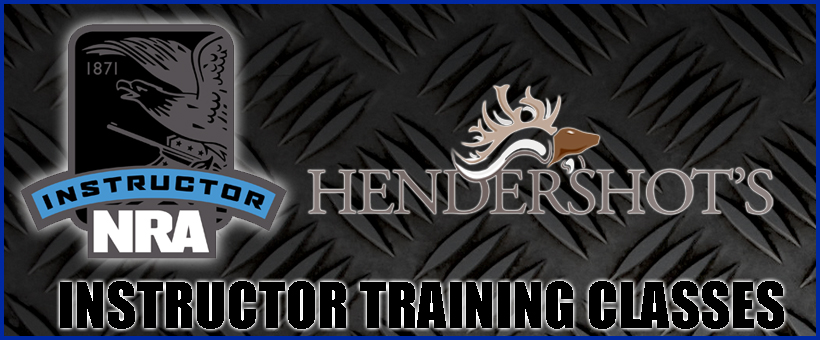 The NRA Instructor Training Courses are the gold standard of instructor training.  Successful completion of this course will allow students to teach NRA Basic Pistol courses.
This course is designed to teach you how to teach others to shoot using NRA lesson plans and training methods.  Successful completion of the NRA Basic Pistol course is required before enrollment.   Also, candidates are required to complete a pre-course questionnaire and qualification and must be able to demonstrate basic firearm safety and/or shooting skills as a prerequisite for certification as an NRA instructor.
The cost is $299 per student and includes everything you need:  firearm rental, ammunition, target, eye/ear protection, and a complimentary range membership.  We require a $100 deposit to reserve your seat.   Please call 240-347-4883 for more information.

The NRA Pistol Instructor Training Course consists of two parts:
Basic instructor training, which consists of 6-8 hours of instruction.
Discipline-specific instructor training, which consists of an additional 8-10 hours of instruction.
During the course, each student will receive the following:
NRA Instructor Candidate Packet which includes the course outlines and lesson plans, and the NRA Basic Pistol course student packet which includes the handbook, certificates, NRA Gun Safety Rules brochure and other materials.
The NRA Training Counselor who conducts your course will make a recommendation to NRA concerning your certification based on an evaluation of your knowledge, skills, and attitude. You will be asked to demonstrate your organizational and teaching skills through participation in several practical exercises during the course of your training. You will also be asked to complete an instructor certification examination. A minimum score of 90 percent is required for certified instructor applicants (85 percent for assistant and apprentice instructor applicants). However, attendance at the course, or a passing grade on the examination, does not guarantee that you will receive the recommendation of the NRA Training Counselor.
In addition to receiving instructor's credentials, this course also exceeds the training requirements for Maryland's Handgun Qualification License and Wear/Carry permit.