Pre St. Patricks Day Holiday Handgun Qualification License course TWO FOR ONE SALE! Wednesday March 14 at 3 PM
March 14 @ 3:00 pm

-

7:00 pm

$49.99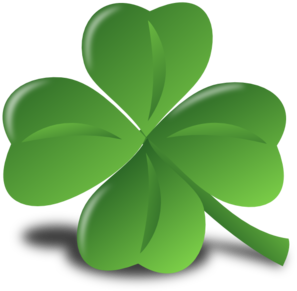 ERIN GO BRAGH!
This is a pre-St. Patricks Day Two for one sale! Take advantage of the "Luck of the Irish" and get your Maryland HQL!
Just $49.99 per student!
This Maryland HQL Course is a FOUR hour class that exceeds the education requirements mandated by State law for applying for a Maryland Handgun Application License. This class begins at 3PM at Hendershots in the second floor classroom. Please arrive 10-15 minutes early for check in and fingerprinting.
Course Objectives:
Students must demonstrate the ability to safely handle a handgun. There will be hands on step by step instruction to accomplish this.
Discuss the difference between mechanisms and operation of a semi-automatic handgun, a single action revolver, and a double action revolver.
Discuss safety in the home and securely storing a firearm in the home.
Discuss Maryland Law about lawful transport, storage, and purchase of firearms in Maryland.
By law students must demonstrate the ability to load, fire and unload a handgun. This will be done on our indoor climate controlled range with a firearm of your choice from our rental inventory. We even supply the ammunition!
Included in the class is the following:
Eye and ear protection on the range
Targets
Ammunition
Classroom instruction
Assistance with your HQL application in class with laptop computers
Complimentary range badge and lanyard so that the student may continue to use our indoor range in the future!
Students are welcome to bring their own handguns and ammunition BUT PLEASE LEAVE THEM IN YOUR VEHICLE UNTIL THE RANGE PORTION OF THE TRAINING.
ABSOLUTELY NO FIREARMS OR AMMUNITION IN THE CLASSROOM!!
Hendershots is equipped with laptop computers in the classroom for completion of the online HQL application. Students may still bring their own laptop or other mobile device and complete their HQL application during the class.
Hendershots now has LiveScan fingerprinting equipment in the store. There is a State mandated fee for the fingerprint service that is NOT included in the cost of training.